Do you know Jarvis AI's copywriting tool?
Several times, Jarvis has changed its name. And this time the new name is Jasper.
Learn more about this name-change of Jarvis AI at Blogs Mastery.
Jarvis Rebranded to Jasper
Jarvis AI team announced on January 24th that they are rebranding Jarvis to Jasper and sharing their vision for the future!
They announced this news through a blog post and live video. You can watch the complete rebranding video here.
What is Jarvis AI?
Jarvis is a popular AI content platform, and it can create a wide range of content at the click of a button. This makes it easy for anyone to create written content that is human-friendly.
This includes marketing copy, blog posts, social media content, email content and marketing images.
Jarvis Rebrands to Jasper
Here is the official statement video on YouTube from Jarvis.ai CEO Dave Rogenmoser. Watch this and learn more.
Video Not Available
Jarvis.ai is now officially rebranded to Jasper.ai. Jasper is an AI-powered writing assistant tool for content writing.
Earlier it was rebranded from Conversion.ai to Jarvis.ai, You can learn more about Coversion.ai rebranding here https://blogsmastery.com/conversion-ai-is-now-jarvis-ai/.
Jarvis.ai is one of the best AI copywriting tools that help copywriters, content creators, and entrepreneurs to create high-converting marketing copy, FAST.
It can write blog posts, Facebook ads, marketing emails, website copy, and so much more content.
And Now Jarvis.ai is Jasper.ai
The company has made the changes to the website on 25 January 2022. Updated Jarvis logo, Jarvis AI is renamed as Jasper and now the product name and the company is the same.
What is Jasper & How does it work?
Jasper is an AI writing program, which is changed to Jasper.ai by the founder. You can sign up on Jasper.ai and use the robot to write proven, high-converting content for improved conversions and higher ROI with your copy.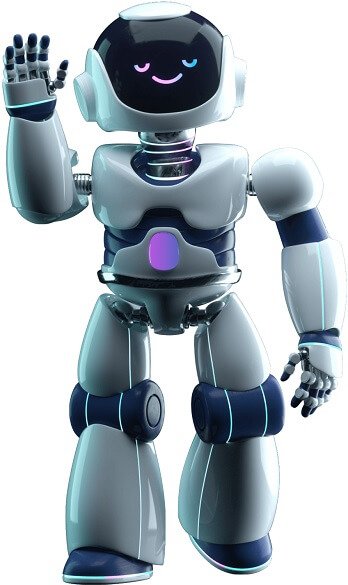 Hi, I'm Jasper
Your AI copywriting assistant tool saves you hundreds of hours which you spend writing sales pages, blog posts, marketing emails, ad copies and more. Check https://jasper.ai
What Does Jasper Do?
Jasper can write many things, but we have listed seven important things Jarvis can do.
Jasper can write high-converting marketing copy.
Jasper can write your Facebook ad.
Jasper can write video scripts.
Jasper can write product listings.
Jasper.ai can write SEO content.
Jasper.ai can write sales emails.
Jasper.ai can write love letters.
You just can't underestimate Jasper. He can literally write anything. Try Jasper.ai Now!
Check these Jasper AI coupons to get the best deal on this fantastic content software.
Who can add Jasper as a friend?
Entrepreneurs
Content Creators
Agencies
Writers
Business Owners
Founders
Freelancers
The Jasper AI free trial is a great way to try this software for free and create up to 10,000 words of high-quality content absolutely free.
Use the link below to try Jasper for free.