Do you know Jarvis?
No not from Iron man.
Here we are talking about Jarvis – The Ai Copywriting Assistant.
Conversion.ai Rebranded to Jarvis.ai
Conversion AI announced on June 29th that they are revamping Jarvis AI and offering a new persuasive feature called "Boss Mode."
They announced multiple things through a live video. The highlights were their recent acquisition of popular competitor Shortly AI, rebranding and the new feature Boss mode.
The new improvement of Jarvis that started as a pet name for the company's AI writing assistant "Boss Mode" allows for unlimited access to their industry-leading artificial intelligence copywriting software.
This covers advanced insight from AI and the ability to make it write practically anything by providing simple instructions.
Conversion.ai is now officially rebranded to Jarvis.ai. Jarvis is an AI-powered marketing tool for content writing.
Conversion.ai is one of the best AI copywriting tools that help copywriters, content creators, and entrepreneurs to create high-converting marketing copy, FAST.
They named their AI technology "Jarvis" when they initially launched this tool. Jarvis can write blog posts, Facebook ads, marketing emails, website copy, and so much more content.
And Now Conversion.ai is Jarvis.ai
The company has made the changes to the website on 30 June 2021. Updated Jarvis logo, Conversion AI is renamed as Jarvis and now the product name and the company is the same.
Conversion.ai has rebranded to Jarvis and has changed its website from conversion.ai to jarvis.ai.
This name comes from the community's pet name of the AI copywriting assistant, Jarvis.
What is Jarvis AI & How does it work?
Jarvis is a robot by Conversion.ai, which is changed to Jarvis.ai by the founder. You can sign up on Jarvis.ai and use the robot to write proven, high converting content for improved conversions and higher ROI with your copy. Read the complete Jarvis AI review & Jarvis AI coupon code here.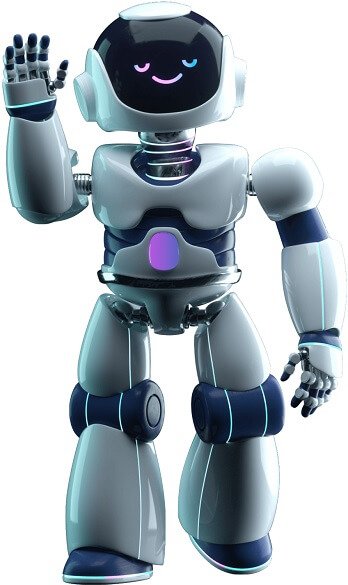 Hi, I'm Jarvis
Your new Ai copywriting assistant tool to save your 100's of hours which you spent writing sales pages, blog posts, marketing emails, ad copies and more. Check Jarvis.ai now.
What Does Jarvis Do?
Jarvis can write many things but we have listed seven important things Jarvis can do.
Jarvis can write high-converting marketing copy.
Jarvis can write your Facebook ad.
Jarvis can write video scripts.
Jarvis can write product listings.
Jarvis can write SEO content.
Jarvis can write sales emails.
Jarvis can write love letters.
You just can't underestimate Jarvis. He can literally write anything. Try Jarvis.ai Now!
Who can add Jarvis as a Friend?
Entrepreneurs
Content Creators
Agencies