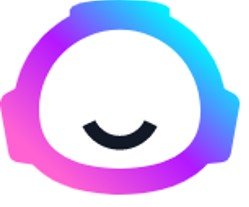 Jarvis AI Copywriting Review: If you are looking to create high-quality content fast with the help of the ai copywriting tool then you must check out Jarvis.ai right away. Using this tool can save thousands of dollars which you might spend on hiring experienced copywriters & content writers.
Are you looking for Conversion.ai now known as Jarvis.ai review 2021?
Will Jarvis ai copywriting tool replace copywriters?
How much does Jarvis AI cost?
If you have these questions in your mind, then you are reading the right post, my digital friend.
But first, let me give you an important update about Conversion.ai.
Update: The Conversion.ai team has rebranded their website to Jarvis.ai. From July 2021 onwards Conversion.ai is Jarvis.ai. The official website URL has also changed from Conversion.ai to Jarvis.ai. You can read the complete Jarvis Rebranding Story here.
The main reason why I am reviewing Jarvis.ai is that it can write SEO CONTENT.
In this post, I'm going to break down all the important aspects of this amazing ai copywriting tool Jarvis.ai which declares to automate your content marketing work by using Jarvis – An Artificial Intelligence Assistant!
This Jarvis.ai review will go in-depth on all the different features Jarvis provides in its platform.
I will describe what is this tool all about, how it works, what are the pros and cons etc.
You'll learn why this ai copywriting software is so popular for content creators, digital marketers, business owners, copywriters and how this software can help you get your business to new heights.
NOTE: I profoundly suggest you activate the free trial of Jarvis.ai and test all the different content templates by yourself. That will help you determine that this copywriting software is the right content tool for you or not.
You can also consider this post as a Jarvis.ai tutorial guide as I will deep-dive into everything about this AI tool has to offer. Let's get started.
What is Jarvis.ai (Formerly Conversion.ai) & What does it do?
Jarvis.ai is copywriting tool which uses GPT-3 technology to create high-quality marketing content copy for your website, SEO campaign, social media ads and posts, sales emails, landing pages, and more.
GPT-3 is a newly developed AI technology that is better at creating content. It has a language structure that can understand human language or machine language.
Jarvis produces unique and fresh content which Google loves to rank. It's a revolutionary ai copywriting tool for content creators and literally, anyone can generate content and save a ton of time with Jarvis.ai with a little human intervention.
Technically, Jarvis uses Artificial Intelligence technology to create effective and useful content copy for your marketing needs.
The best thing about Jarvis.ai is that it is trained by professional copywriters and conversion experts who have years of experience in copywriting and conversion optimization.
No wonder why Jarvis creates better copy than any other AI copywriting tool.
Pros & Cons of Jarvis AI Copywriting Tool
| | |
| --- | --- |
| Things I love about Jarvis | Things I don't like about Jarvis |
| 👍 Clean UI & UX | 👎 Require Human Intervention |
| 👍 10,000 Free Credits | 👎 Costly for Beginners |
| 👍 High-Quality Content | 👎 Can't Rely on Jarvis for Facts |
| 👍 Community Support | |
| 👍 Money-Back Guarantee | |
| 👍 50+ Content Templates | |
Explore Jarvis.ai Now
7 Reasons to choose Jarvis.ai for your content requirement:
It writes better than a content writer.
It saves your time.
It generates 100% human-readable content.
It is built by experienced copywriters and conversion optimization experts.
Jarvis has rated 4.9/5 stars with 10,000+ customers across the globe.
It offers 50+ content optimized templates.
Easy UI and UX make Jarvis simple to use.
Get Your Free Trial With 10,000 Words Free Credit Now
How Jarvis write the perfect copy?
Jarvis writes your copy in three easy steps.
Select a template – What type of copy you want to create?
Insert data – Type in the instructions for what type of content you are expecting?
Jarvis creates multiple options for you based on your input data.
Now let me explain that in detail.
1) Select a Template:
This is the first step where you tell the AI what type of copy you want Jarvis to write.
Simply select a template to get started. There are more than 50 different types of templates available for you.
Each template is a use case for Jarvis and that's how it is trained by professional copywriters. Choose one as per your content need.
Check out the list of 50+ templates at Jarvis AI:
Jarvis covered everything in these templates. Starting from the AIDA framework to SEO friendly long-form content.
AIDA Framework
PAS Framework
Before-After-Bridge Framework
Content Improver
Product Description
Blog Post Ideas
Blog Post Outline
Blog Post Intro Paragraph
Blog Post Conclusion Paragraph
Creative Story
Explain It to A Child
Sentence Expander
Facebook Ads headline
Facebook Ad Primary Text
Google Ads Headline
Google Ads Description
Google My Business – What's New Post
Google My Business – Event Post
Google My Business – Product Description
Google My Business – Offer post
Amazon Products Features (Bullets)
Amazon Product Description (Paragraph)
Perfect Headline
Website Sub-headline
Photo Post Caption
Jarvis.ai Testimonial Helper
Marketing Angles
Persuasive Bullet Points
Video Topic Ideas
Video Script Outline
Video Title
Video Script Hook and Introduction
Video Description – YouTube
Review Responder
Personalized Cold Emails
Email Subject Lines
SEO Blog Post – Title and Meta Description
SEO Homepage – Title and Meta Description
SEO Product Page – Title and Meta Description
SEO Service Pages – Title and Meta Description
Company Bio
Personal Bio
Features to Benefits
Unique Value Proposition
Real Estate Listing – Residential
Pinterest Pin Title & Description
Press Release Title & Intro
Engaging Questions
Quora Answers
Text Summarizer
Business or Product Name
Poll Questions & Multiple Choice Answers
Long-form Assistant
Click & View All the Templates
2) Insert Data Points:
You need to insert three important things in these templates so get your copy written by Jarvis.
Company or Product Name: This should be the main keyword of your topic or ad.
Product Description: A brief summary for Jarvis to understand what exactly you want Jarvis to write about. I suggest creating pointers for all the important topics which you want Jarvis to cover in your copy.
Tone of Voice: Choose the tone of voice for your content copy. This is important because it helps in conversions. So make sure you choose the right tone.
And that's it. The second step is about giving ideas to Jarvis to write on. Let's move to the third step.
Pro Tip: Add very specific instructions for Jarvis to get a more effective content copy.
3) Jarvis Delivers the Copy Work
Jarvis produces multiple content ideas based on your brief. You can save, delete, or use whichever content piece is most relevant as per your brief. The job is done by Jarvis and now you are ready to publish that content.
This is how Jarvis writes your content copy in three easy steps. I hope you understood. Let me know if you have any further questions related to this in the comment section below.
FAQ Related to Jarvis AI Copywriting Tool:
What All Can Jarvis Write For You?
Jarvis has expertise in fifty-plus copywriting skills. It is trained by industry experts copywriters for the best conversion.
Stay tuned as we are working on this tool and update Jarvis review soon…
If you are looking for a budget-friendly ai writer then you can try Rytr AI Writer. I can check Rytr review by simply following the link.
Final Thoughts about Jarvis.ai Copywriting Tool
Overall Jarvis.ai Experience: So far I've been able to increase my content workflow 7X by using the Jarvis Copywriting tool. I've used 12 different Jarvis templates so far to generate some great sales emails and long-form content.
With every template, Jarvis brings the most useful content for my commands. Though I need to make fewer edits to make the content of my test, But it's worth it. Go & Explore Jarvis on your own.